2019 - It's coming back!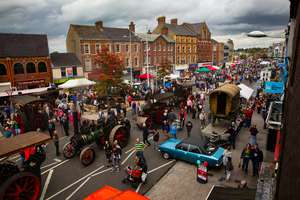 Country Comes To Town's Heritage Festival Day in Portadown will be on Saturday 21th September 2019!  So spread the word and make your plans to be there on that date!
Every year Portadown's Country Comes To Town Festival goes from strength to strength! Bringing tens of thousands of visitors into Portadown on the third Saturday in September; the festival spectacle draws crowds from all over Ireland and from as far away as Scotland and even London. Each year that passes the word spreads wider and wider. We reckon our coach park will be full to overflowing this year!